Brändid barrikaadidel
Aastal 1999 kirjutab juhtiv tarbimiskultuurikriitik ja kodanikuaktivist Kalle Lasn, et korporatiivseid brände on ootamas ees enneolematu vastupanu ajastu. Uuel sajandil on inimesed juba piisavalt informeeritud ja progressiivsed, et hakata vastu neid seni orjastanud korporatiivse cool'i masinavärgile. "We the people will strike by unswooshing America!" Sellise sõjahüüuga lõpetanud, lükkab Kalle Lasn klaviatuuri eemale. Tekst on hea, tuju on hea. Ta otsustab teha väikese jalutuskäigu, astub koduuksest välja ja saab löögi mööduvalt autolt.

Kakskümmend aastat hiljem ärkab Kalle Lasn koomast. Ja kui ta on veidi toibunud, siis mida ta näeb? Ta näeb, et tal on olnud õigus: 21. sajandi inimesed tõesti unswoosh'ivad Ameerikat! Kõlavad üleskutsed Nike'i boikoteerida, inimesed lõikavad oma riietest välja Nike'i logosid ja põletavad kaamera ees Nike'i jalanõusid. Midagi on seejuures aga ka väga-väga teisiti läinud. Inimesed, kes nii teevad, kes Nike'i kaubamärgi vastu võitlevad, need inimesed ei ole ju üldse informeeritud ja progressiivsed, vastupidi, nad on pigem nagu mingi basket of deplorables, ksenofoobid, rassistid, neonatsid. Ja megakorporatsioonist Nike on saanud samal ajal kodanikuaktivismi eestkõneleja.
Kuidas see nüüd küll nii läks?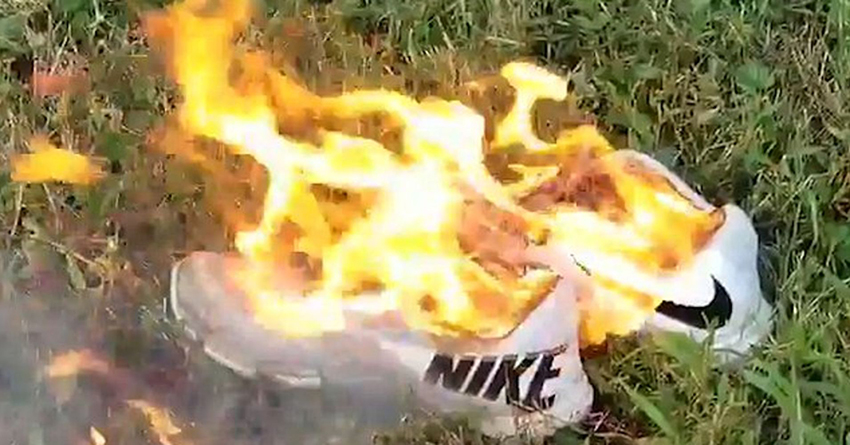 *
Kaasaegset brändiaktivismi tutvustav kirjutis.
Märksõnad: brand activism, CEO-activism, culture wars, corporate social responsibility, #unswoosh
Müürileht, jaanuar
5 lk